Organic wine : Page blanche
An
organic wine

from Corbière in Aude, Occitanie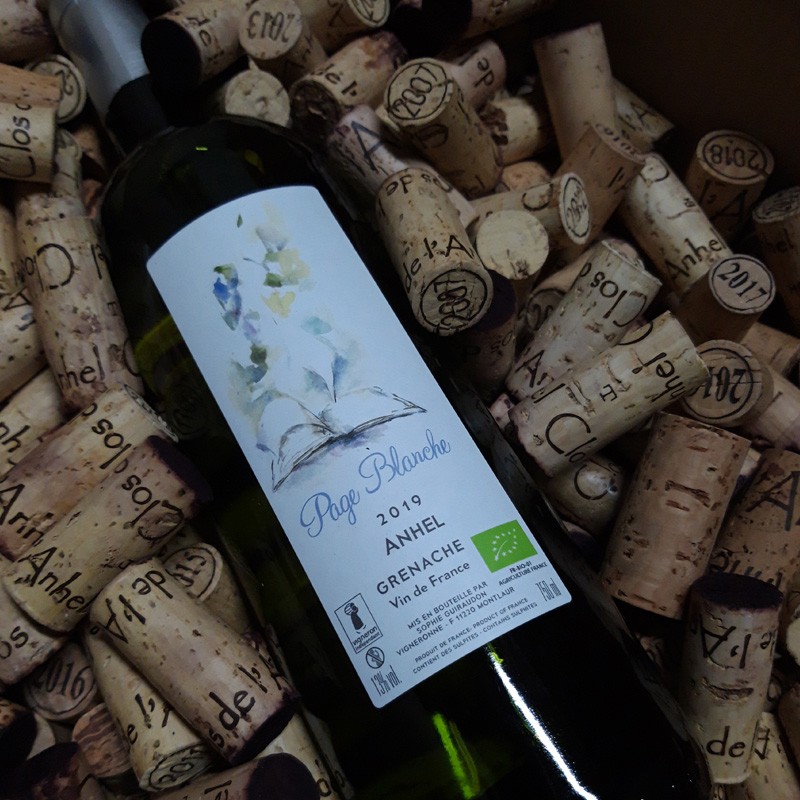  
€16.00
Tax included
the bottle
To know everything

about Page blanche

For 15 years, I dedicated my work to red wines, so I've had a long time to prepare my white wine. I wanted it like this, but definitey not ike that. I've finally found my vines, the grapes and the White Page (Page Blanche) was written !
TERROIR ET CÉPAGES
Il est issu d'une vigne de Grenache, de 60 ans, complantés dans les deux types de Grenache : blanc à 80% et Gris à 20%.
TRAVAIL DE LA VIGNE
La récolte a été faite manuellement, avec une maturité très modérée.
VINIFICATION
La Vinification est multiple et variée : une partie en saignée, une partie en pressurage direct, une partie après macération pré fermentaire de 12 heures.
Vinification avec un contrôle des températures très léger.
Fermentation malo-lactique accomplie pour avoir un vin plus stable et très peu sulfité.
ELEVAGE
En œuf en argile
DÉGUSTATION
C'est un grenache atypique, marqué en bouche, par la suavité du grenache et la fraicheur, dynamique d'une récolte en maturité contrôlée. Des notes florales, légèrement fruitées, sur des arômes de poire, de pêche, sont rehaussées par une touche de fenouil.
POURCENTAGE D'ALCOOL 12.5 %
SULFITES
SO2 Libre/So2 total : 4/47 mg/l pour le 2018