Organic wine : Les Autres
An
organic wine

from Corbière in Aude, Occitanie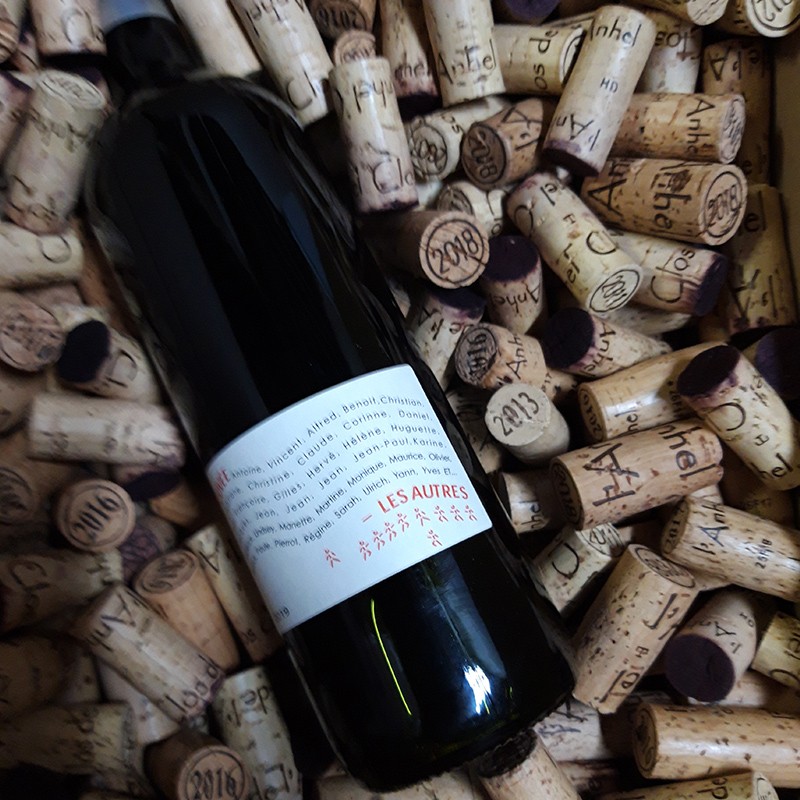  
€10.80
Tax included
the bottle
To know everything

about Les Autres

Thanks to family, friends and every others (les Autres), those who came to give a hand, to help with a pickax, scissors, buckets, we were able to move forward, to get there. We all joined the table to drink, eat, talk, laugh, cry, love and live. It's already a lot, it's already enough. Thank you to the others. Just those words for this wine.
TERROIR
Sous-sol du Paléocène inférieur. Sols argilo-calcaires graveleux.
Parcelles de vignes en terrasses. Altitude comprise entre 200 et 225 m.
Exposition Nord-Ouest. Terroir de Lagrasse.
CEPAGES
50% de Carignan, 50% de Grenache noir.
TRAVAIL DE LA VIGNE
Agriculture biologique certifiée : c'est le minimum. Mon ambition et mes actes sont d'aller plus loin, avec une recherche d'équilibre entre la nature sauvage et cette liane domestiquée...
Les vignes sont cultivées sans utilisation d'insecticide, ni pesticides de synthèse, ni de désherbant, en agriculture biologique certifiée par Ecocert depuis 2003.
AGE DES VIGNES
Carignan de 50 ans, Grenache de 30 ans.
VINIFICATION
Vendanges manuelles, les raisins sont égrappés et foulés. Cuvaison courte d'une semaine . Remontages très très légers. Assemblage des cépages à l'encuvage. 295 verres de vins nommés souvent « vin de copain », pour se confronter...
ELEVAGE
Elevage en cuve à 100 %.
POURCENTAGE D'ALCOOL 2019 : 13%
SULFITES
2019 : SO2 Libre/So2 total : 12/30 mg/l
POURCENTAGE D'ALCOOL 13.7 %