Organic wine : Les Terrassettes
An
organic wine

from Corbière in Aude, Occitanie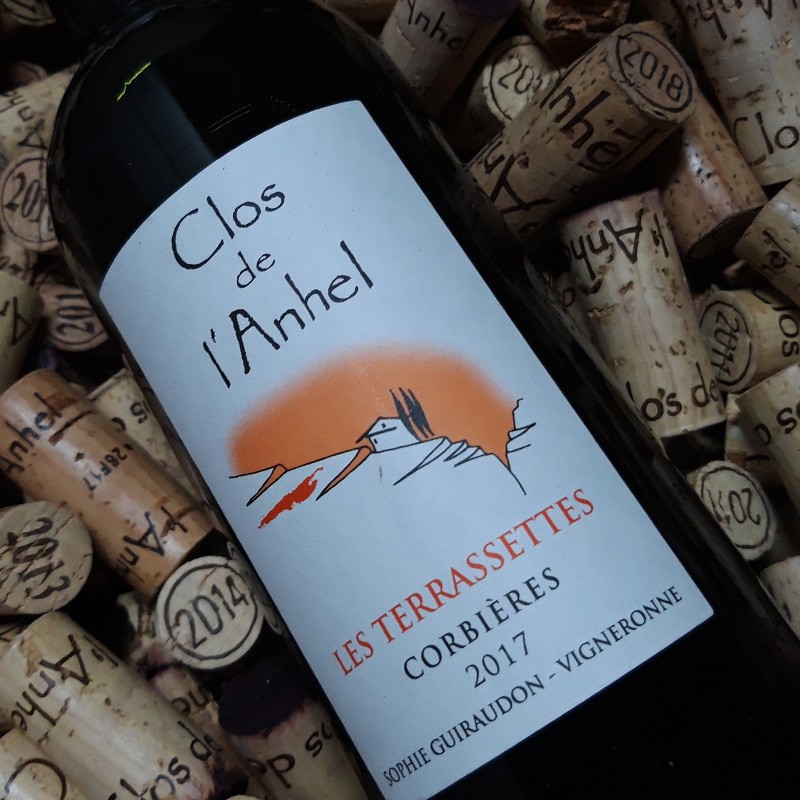  
€15.40
Tax included
the bottle
To know everything

about Les Terrassettes

This cuvée represents what I really want to do : transform concentrated grapes, imbued with the terroir, in wine with caracter, rich but especially fine and smooth. Recognize that we are in Corbières and know that Corbières rhyme with elegance and fineness.
TERROIR
Sous-sol du  Paléocène inférieur. Sols argilo-calcaires limoneux. Parcelles de vignes en terrasses. Altitude comprise entre 185 et 200 m. Exposition sud-est et nord-ouest. Terroir de Lagrasse.
CEPAGES
Carignan 50%, Syrah 25%, Grenache noir 20%, Mourvèdre 5%
TRAVAIL DE LA VIGNE
160 heures de taille (les vignes sont taillées en gobelet et cordon de Royat). 100 heures de tracteur. 20 heures de machine à dos. 30 heures de pioche et de désherbage manuel. 60 heures d'ébourgeonnage. 10 heures d'écimage manuel. 30 heures de vendanges, des jours et des jours de vent du nord, des jours de vent marin. 500 mm de pluie( c'est un moyenne très fluctuante ) . 3 nuits blanches. 336 verres de Corbières et d'autres vins pour comparer !
Tous ces chiffres ne sont pas certifiés exacts !  En revanche, l'agriculture biologique est certifiée Ecocert depuis 2003.
AGE DES VIGNES
Carignan de 84, 61,48, 40 ans, Grenache de 50 , 35 et 17 ans, Syrah de 26 ans et de 15 ans, Mourvèdre de 17 ans : cuvée multi générationnelle !
VINIFICATION
Vendanges manuelles, les grappes sont égrenées et foulées. Cuvaison de 20-30 jours. 1 pigeage manuel chaque jour, jusqu'à immersion totale du chapeau de marc. Assemblage partiel des cépages à l'encuvage. Ce vin est composé uniquement de vin de coule.
ELEVAGE
En cuve à 100%, neutre pour ne pas rajouter autre chose que l'expression du raisin sur son sol.
POURCENTAGE D'ALCOOL 14 %