Organic wine : Les Dimanches
An
organic wine

from Corbière in Aude, Occitanie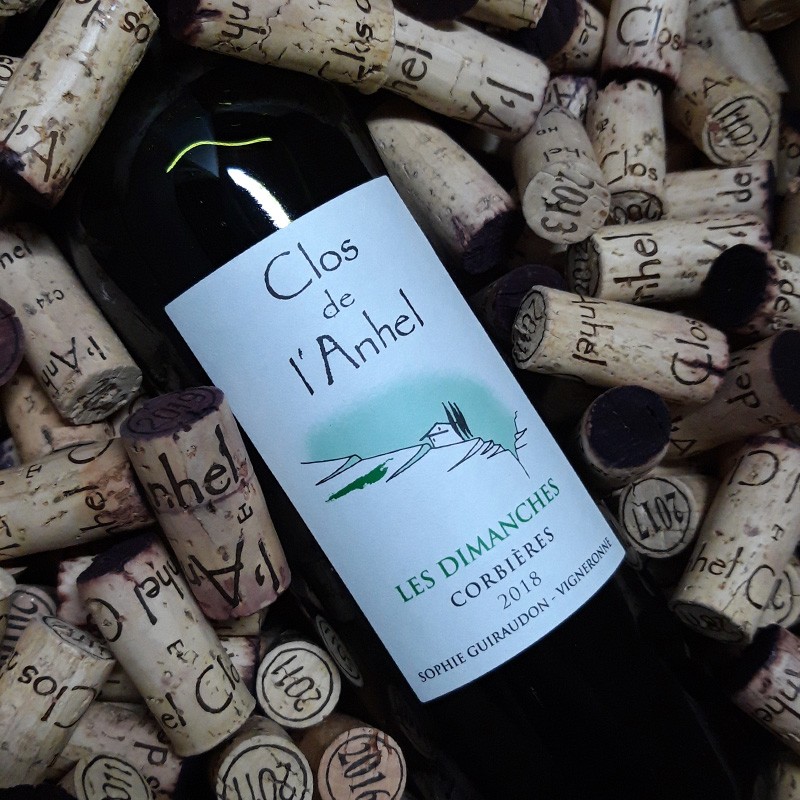  
€21.40
Tax included
the bottle
To know everything

about Les Dimanches

This cuvée is made from, at least, 90% of Carignan (between 80 and 109 years old), it's not really generous in quantity but we can forgive it thanks to the quality of its grapes. This cuvée is for me the example of the richness, complexity and expeciallu the fineness of this great grape variety ; the Carignan.
TERROIR
Sous-sol du  Paléocène  inférieur. Sols argilo-calcaires graveleux.
Parcelles de vignes en terrasses. Altitude comprise entre 200 et 225 m.
Exposition Nord-Ouest. Terroir de Lagrasse.
CEPAGES
Carignan : 80-90 %, cépage partenaire qui va lui convenir le mieux entre syrah, grenache, mourvèdre : 20-10 %.
TRAVAIL DE LA VIGNE
145 heures de taille (les vignes de ce carignan centenaire sont taillées en gobelet).60 heures de tracteur.25 heures de machine à dos.45 heures de pioche et de désherbage manuel. 40 heures d'ébourgeonnage. 15 heures d'écimage manuel. 10 heures de vendanges. 4800 heures de vent du  Nord, le Cers. 2400 heures de vent marin. 500 mm de pluie, pas toujours. 2 nuits blanches, parfois plus. 295 verres de Corbières, jamais moins.
Les vignes sont cultivées sans utilisation d'insecticide, ni de désherbant, en agriculture biologique certifiée par Ecocert depuis 2003.
AGE DES VIGNES
Carignan planté en 1907.
VINIFICATION
Vendanges manuelles, les grappes sont égrenées et foulées. Cuvaison de 25 à 30 jours. Extraction douce par  pigeages manuels très légers (ou 1 ou 0 selon mon humeur !) par jour, jusqu'à immersion totale du chapeau de marc.
ELEVAGE
En cuve à 100 %. Cette cuvée est élevée uniquement en cuve. La recherche de complexité aromatique, propre au raisin et à son terroir, et de la finesse de tanins correspond à ce choix.
SULFITES (2016)
SO2 Libre/So2 total : 11/17 mg/l
POURCENTAGE D'ALCOOL (2016) : 15%