Organic wine : Le Lolo de l'Anhel
An
organic wine

from Corbière in Aude, Occitanie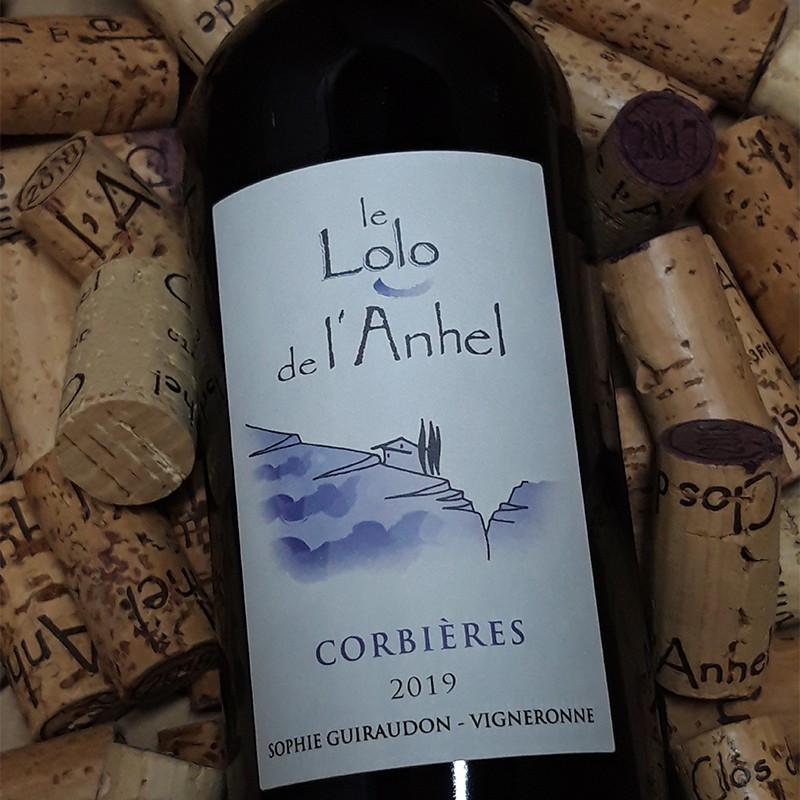  
€10.80
Tax included
the bottle
To know everything

about Le Lolo de l'Anhel

An easy wine (the word is always relative), born of the totality of the press wine in the cellar, a fruity character, some tannins smoothly present, an ideal wine to enjoy with your friends, a little cold (the wine, not your friends!) at a simple and joyful table.
TERROIR
Sous-sol du Paléocène inférieur. Sols argilo-calcaires graveleux. Parcelles de vignes en terrasses. Altitude comprise entre 200 et 225 m. Exposition Nord-Ouest. Terroir de Lagrasse.
CEPAGES
70% de Carignan, 15 % de Syrah, 15% de Grenache noir et 5 % de Mourvèdre. 60% de vin de presse, tous cépages confondus et 40% de Carignan, vin de coule.
TRAVAIL DE LA VIGNE
145 heures de taille (les vignes sont taillées en gobelet et cordon de Royat). 60 heures de tracteur. 25 heures de machine à dos. 45 heures de pioche et de désherbage manuel. 40heures d'ébourgeonnage. 15 heures d'écimage manuel. 24 heures de vendanges. 4800 heures de vent du Nord, le Cers. 2400 heures de vent marin. 500 mm de pluie. 2 nuits blanches. 295 verres de Corbières.
Les vignes sont cultivées sans utilisation d'insecticides, ni pesticides de synthèse, ni de désherbants, en agriculture biologique certifiée par Ecocert depuis 2003.
AGE DES VIGNES
Carignan de 40 à 84 ans, Syrah de 32 ans, Grenache de 35 ans, Mourvèdre de 19 ans.
VINIFICATION
Vendanges manuelles, les grappes sont égrenées et foulées. Cuvaison de 20 jours. 2 pigeages manuels chaque jour, jusqu'à immersion totale du chapeau de marc. Assemblage des cépages à l'encuvage. Par ailleurs, nous utilisons un pressoir à dépression qui permet d'obtenir des presses très douces. Donc le « Lolo de l'Anhel » contient la totalité de ces vins de presse, complétée par une cuve de carignan.
SULFITES
SO2 Libre/So2 total : 10/28 mg/l
ELEVAGE
élevage en cuve à 100 %.